Declining vaccination quotas and a rejection of vaccination education in Germany are the result of many people's dissatisfaction with the current vaccination system. Science-based vaccination recommendations with vaccination calendars and passports are not comprehensible to many patients, there is hardly any time left for further inquiries with short treatment appointments - communication takes place only in one direction. We want to change that. In order to start an effective initiative for a sustainable and better vaccination protection, we provide a platform for your queries and issues. Scientific studies are an important part of this platform. With these independent surveys, we want to investigate the reasons for poor vaccination coverage, develop solutions and implement them into the current vaccination system on a sustainable basis. In the following we have summarized the study interests of our association.
Socio-economic factors on vaccination rates
IMPACT OF SOCIO-ECONOMIC FACTORS ON MEASLES VACCINATION RATES IN GERMANY [Prevalence/ Cross-Sectional Studies]
Germany has failed to achieve adequate measles vaccination for several years. One out of every three children in Germany is not sufficiently protected against measles, which in the worst case can lead to deafness, mental disability or death. There are many reasons for this. Aversion to vaccination due to circulating, unscientific rumours, lack of doctors, lack of information or excessive bureaucracy for parents are discussed. We can confirm some of these assumptions through cross-sectional studies, but our data also draw attention to completely different areas of socio-economic nature. We are currently testing the hypotheses as to whether low numbers of paediatricians, day nurseries, educational backgrounds or the political affiliation of anti-establishment parties have an impact on the vaccination rate.
Digitalization
ONLINE SOLUTIONS IN THE IMMUNIZATION PROCESS: OPPORTUNITIES AND CHALLENGES OF MOBILE APPS IN THE VACCINATION PROCESS IN GERMANY (eHEALTH) // BRIDGING THE GAP BETWEEN PAPER VACCINATION CARD AND ELECTRONIC HEALTH CARD [Descriptive Studies / Survey-based Approaches]
Elaborate bureaucracy, the lack of information for "science amateurs", the lack of transparency in contradictory literature on the Internet or simply the lack of independent information - what do people really value in the vaccination process and what deters them? Is there a potential for reaching unvaccinated people online? If so, how and with what offer? We want to investigate these and other questions in order to optimise our projects. We are also interested in how the documentation process can be simplified on the way from paper ID cards to electronic health cards. Problem with the former: often lost, washed or destroyed, problem with the latter: When does it come or does data protection thwart the calculation? We hypothesize that there are internet-based solutions for the documentation of vaccinations.
Education
A SCHOOL-BASED VACCINATION PREVENTION PROGRAM IN SECONDARY SCHOOLS IN GERMANY [Cross-Sectional / Survey-based Approaches]
The core measures of our association are educational events. Especially in Germany, where a voluntary vaccination decision is being taken, we see this as the biggest chance to reach young people. Despite positive feedback from various sources, we evaluate our internal quality assurance measures and work as efficiently as possible to achieve sustainable education. Therefore, our lectures and other educational events are usually accompanied by scientific surveys.
---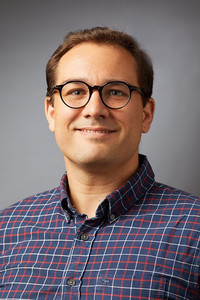 Dr. rer. nat. Alexandre Dubrac
(Associate, Yale Cardiovascular Research Center)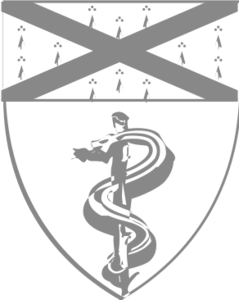 ---
Are you interested in a collaboration or do you want to contribute to our studies elsewhere? Do you have something that interferes with the vaccination system in Germany? What would you like to change, introduce or abolish? Come to us and use our association as a mouthpiece. You can contact us at info@impf-dich.org.